Yes, the IFTA Report can be found on Fleet.NET in the "Reports Tab".

Locate the "IFTA Report" (this feature is not available on all accounts, if you cannot find it, it may need to be added).
You should then see the following screen where you can select from the driver filter or other parameters.
The Driver filter allows you to run the report for the whole fleet, or individual drivers.
Next, select a date range for the report (eg single day, month, quarter, etc).
Next you can choose the "Group By State", which groups each driver's entries in to a state-by-state report.
Then you can simply run the report to see the results.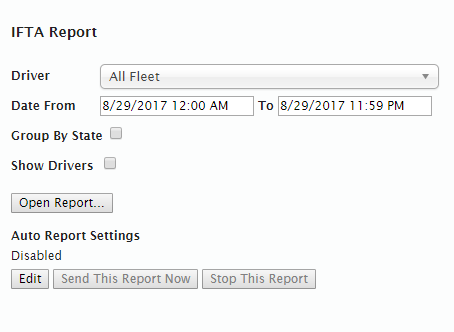 For instance, here is an IFTA report for the second quarter of 2017 for a single truck.