Fleet.NET offers a robust reporting system to allow you to keep track of temperatures throughout the day.

This will open the reports menu, which will have numerous options depending upon your individual account setup. Of specific note will be the reports for Temperature Alarms, as well as IO Reports should you utilize Inputs and Outputs in your temperature solution.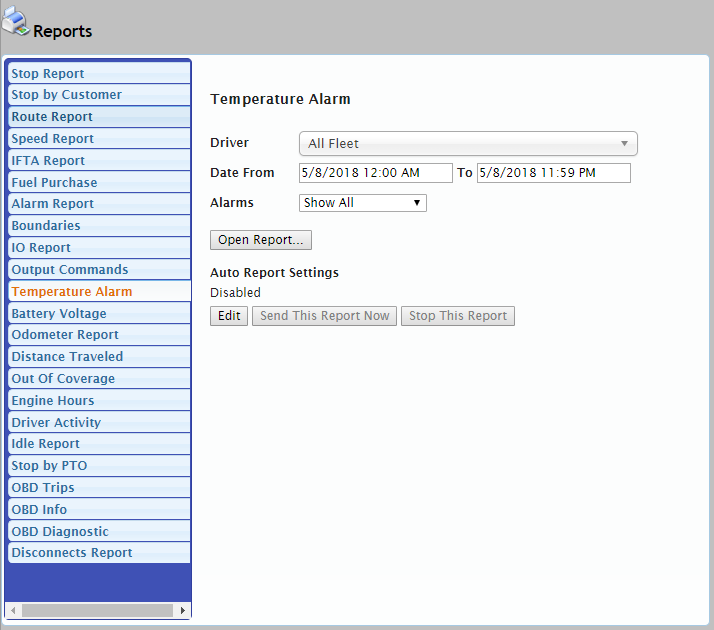 From this screen simply select the time period you wish to view, as well as any individual units you wish to check, and click the "Open Report..." button. You will be able to see the periodic temperature readings recorded throughout the day for the selected units.