Fleets utilizing RF Tags to track their assets and temperature can easily view the latest reading from in their group. To do so, simply log in and select "RF Tags" from the bar at the top of the screen.

This will bring you to a screen that displays all RF Tags assigned to your group, as well as the most recent information received from them. This will include the time of their last update, the name of the tag, the vehicle they last communicated with, their last reported address, their current status, any temperature nearby, and their battery.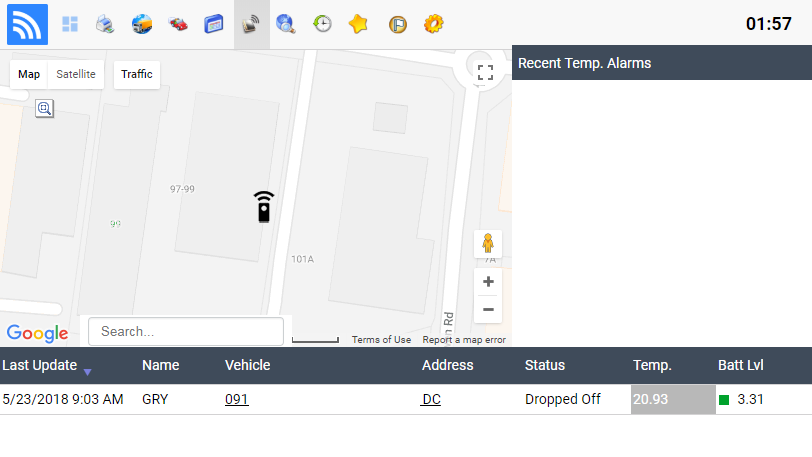 Clicking on the address given by an RF Tag will move the map to their last location, as well as creating an icon on the screen to mark their precise last location.