You may wish to change the name of your RF Tags as time goes on, to allow you to better manager them and better understand the information they report. Doing so is a simple and easy process. Upon logging into your group, you can click on "Setup" in the top bar.

That will bring you to the setup screen, one of the options there being "RF Tags" tab. This will display the IDs and names of the tags you have access to, including any temperature limits you may have configured. To change any of these settings, click a row to highlight it. Then, using the pencil icon on the right, you can edit the tag.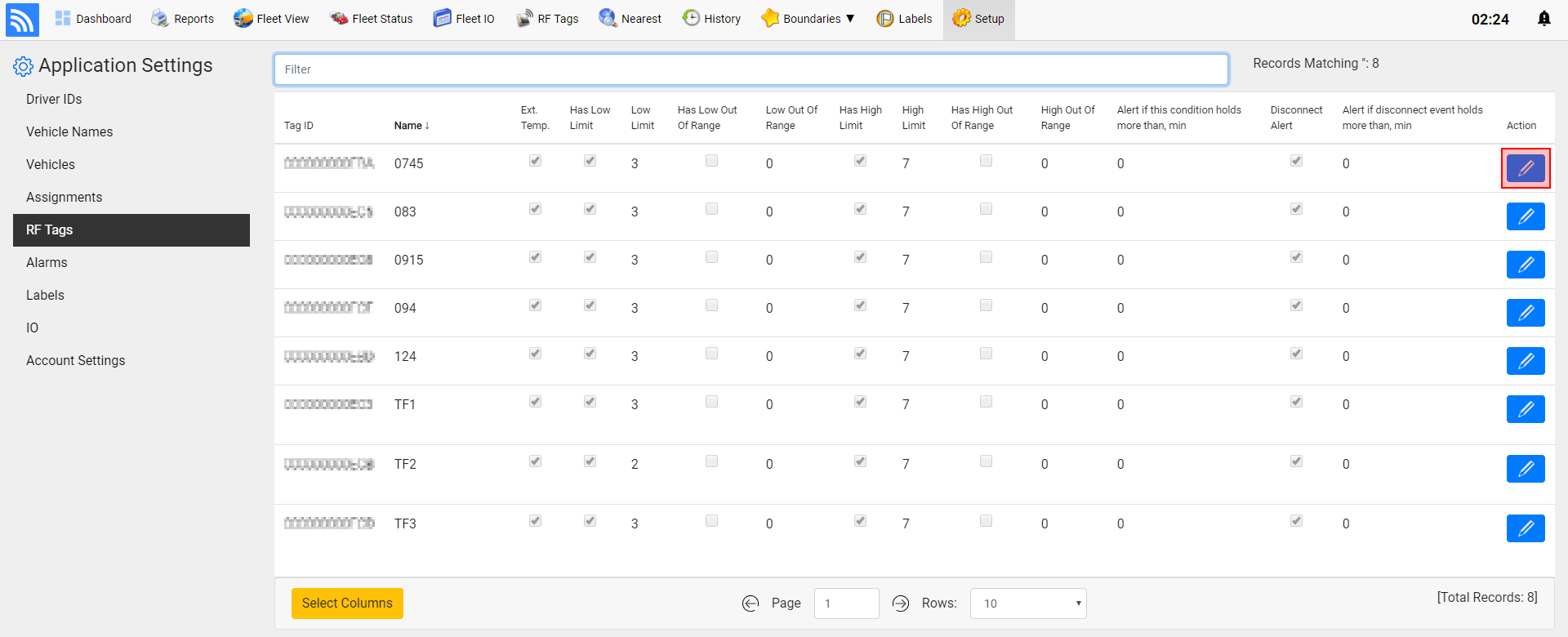 A window will appear with the values of the tags. You may edit the name of the tag, as well as the high and low limits for use with alarms. When you are satisfied with your changes, press the "Save" button.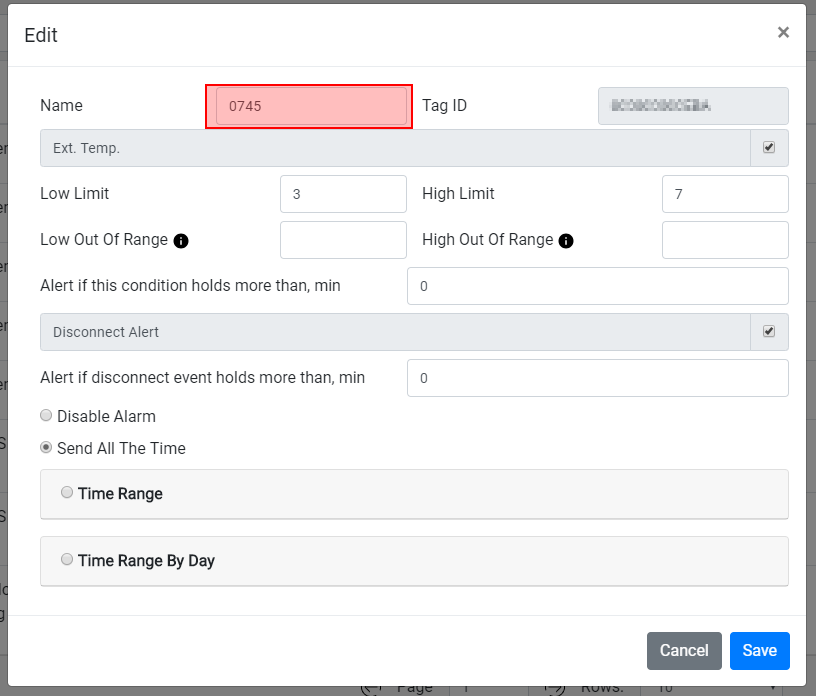 The list will update and show the modified values for the selected tag, and the tag will begin displaying with the new name in any reports and views.