The Vehicle Categories tab allows you to break down vehicles already assigned in Fleet.NET according to your own standards. The example below breaks them down by model, but you can define any standard. You may break vehicles down by function, for instance, or by home location.
How to Use
When you first log in, you will see a blank screen for your vehicle

By clicking the pencil icon in the bottom left, you may enter in a new vehicle category. This name can be whatever you would like to use to sort your vehicles. Simply hit the submit button when finished.

You will then see the category you added on the table. In this case, we added the "Kenworth" category added.

At this point, clicking on the pencil icon to the right of the new category will give you a list of all vehicles that have not yet been given a category. Simply check the boxes next to the vehicle you wish to select.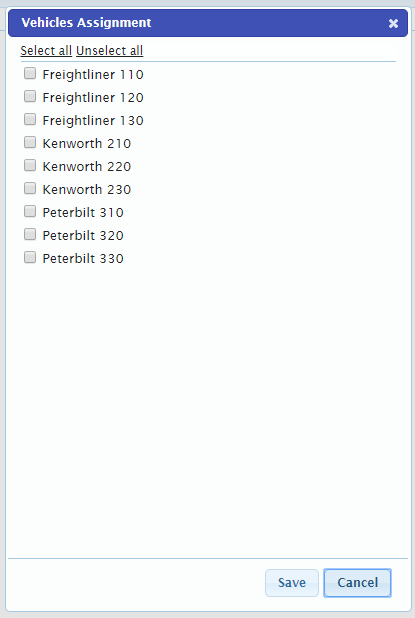 When you have multiple categories and vehicles assigned, your vehicle categories tab should contain something similar to the below.