Editing logs is a feature offered by DriverLog that allows drivers and fleet managers to edit logs. This guide will cover the steps to allow a driver to edit their logs.
Note: Logs must be submitted before they may be edited. To submit logs, see our guide on Submitting Logs.
1. On the DriverLog main screen, long-press (tap and hold) on the log entry you wish to edit. For this guide, we'll do so on the Off Duty entry.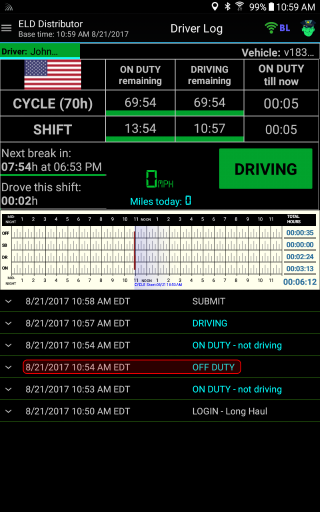 2. A window will appear. We will select "Edit Off Duty" here, but this menu also allows you to place entries before or after the entry you have selected.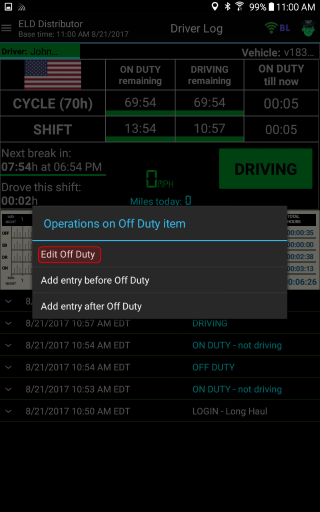 3. The window will change and allow you to change the log. For the option we chose, a new state must be selected and an odometer entered if it is not automatically filled. Also note that a comment must be left when editing entries in any way.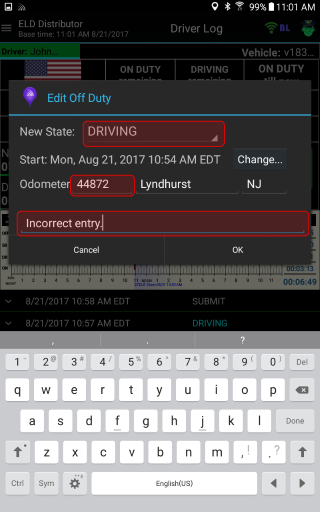 4. You will be returned to the main screen, where you can see the edited log. It will be highlighted in yellow for your convenience.