1. Enable Bluetooth on your Android device and launch the DriverLog App.
A. Enter your group ID, Driver ID and Password then tap 'Register'.
*If you do not have a DriverLog account, contact your fleet manager.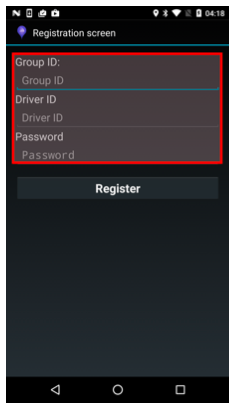 B. Tap 'choose' to connect with your truck's BlueLink.
*red 'BL' icon indicates DriverLog is not connected to the vehicle ECM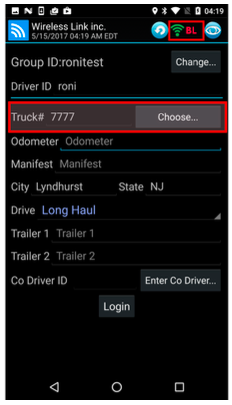 C. A list of your company vehicles will appear. Select your vehicle from this list.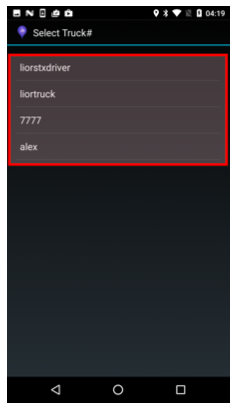 D. Once connection is established with your vehicle's BlueLink, the 'BL' icon at the top right will switch from red to blue. Tap 'Login' to complete the login process.
*Odometer , City & State will autofill.
*Enter Manifest / Trailer ID / Co Driver if applicable.