Like paper logs, logs created with DriverLog must be signed and submitted to a fleet manager. However, we try to streamline this process as much as possible to allow you to quickly submit your logs at the end of the day with as little inconvenience as possible.
Steps
1. On the DriverLog main screen, tap the blue button in the top right. The button resembles a cloud with an arrow in it.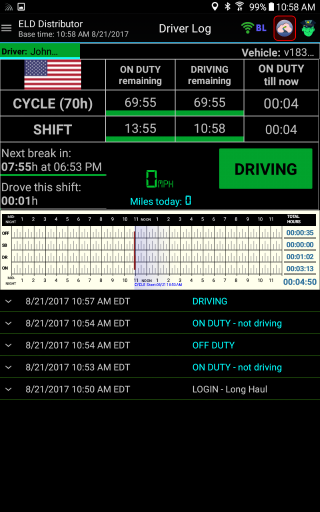 2. In the window that appears, enter your password and tap the "submit" button. This acts as a digital signature, similarly to how paper logs are signed. That's it, your logs are now submitted!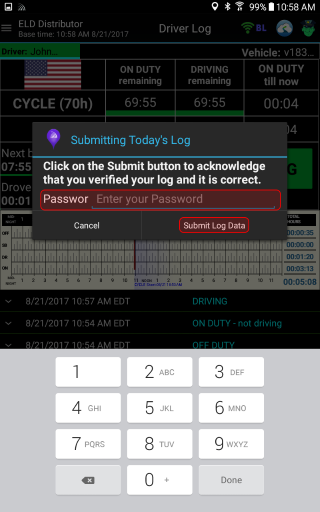 If you need to submit logs for a previous day, please go to the Cycle Report or Calendar screen. From there, select the day you need to submit, and follow the same process as above.
If, for example, you see the following pop up, navigate to the cycle report, and submit each day that has a red underline.