DriverLog offers drivers the option to view their logs for the current cycle. To do so, simply follow the steps below.
Steps
1. When on the DriverLog main screen, tap on either the "Driver Log" text near the top center of the application or the three horizontal lines near the top left.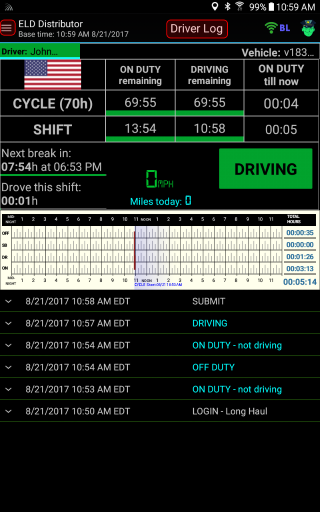 2. Tapping either will give you a menu from the left side of the screen. To view your cycle report, tap the "Cycle Report" option on this menu.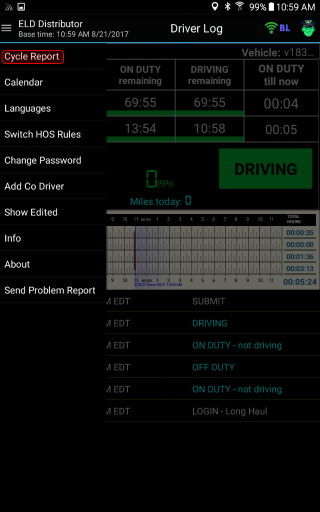 3. This screen allows you to view your logs from each day in your cycle. To check any day, tap the corresponding tab above the chart.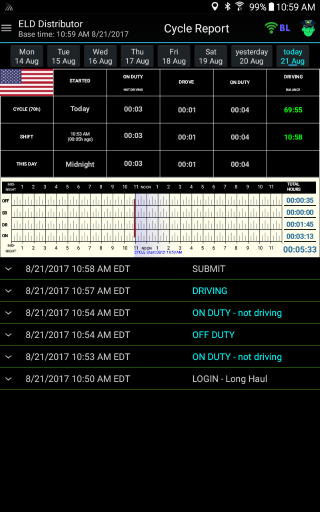 4. To return to the main screen, reverse the process: tap either the three lines or the "Cycle Report" text, and select "Driver Log" from the resulting menu.