Occasionally, Fleet Managers and Dispatchers may need to edit a Driver's Log on his behalf. The process is slightly longer for them due to FMCSA guidelines, but still far from difficult.
Steps
Please Note: Before you may suggest an edit to a driver's logs, you must have a Support ID for yourself. You can create this as you would create a Driver ID, simply selecting the "Support" option for the ID's account type.
1) Before a Fleet Manager or Dispatcher may suggest an edit to a Driver's log, that driver must have submitted their logs for the day the edit will occur.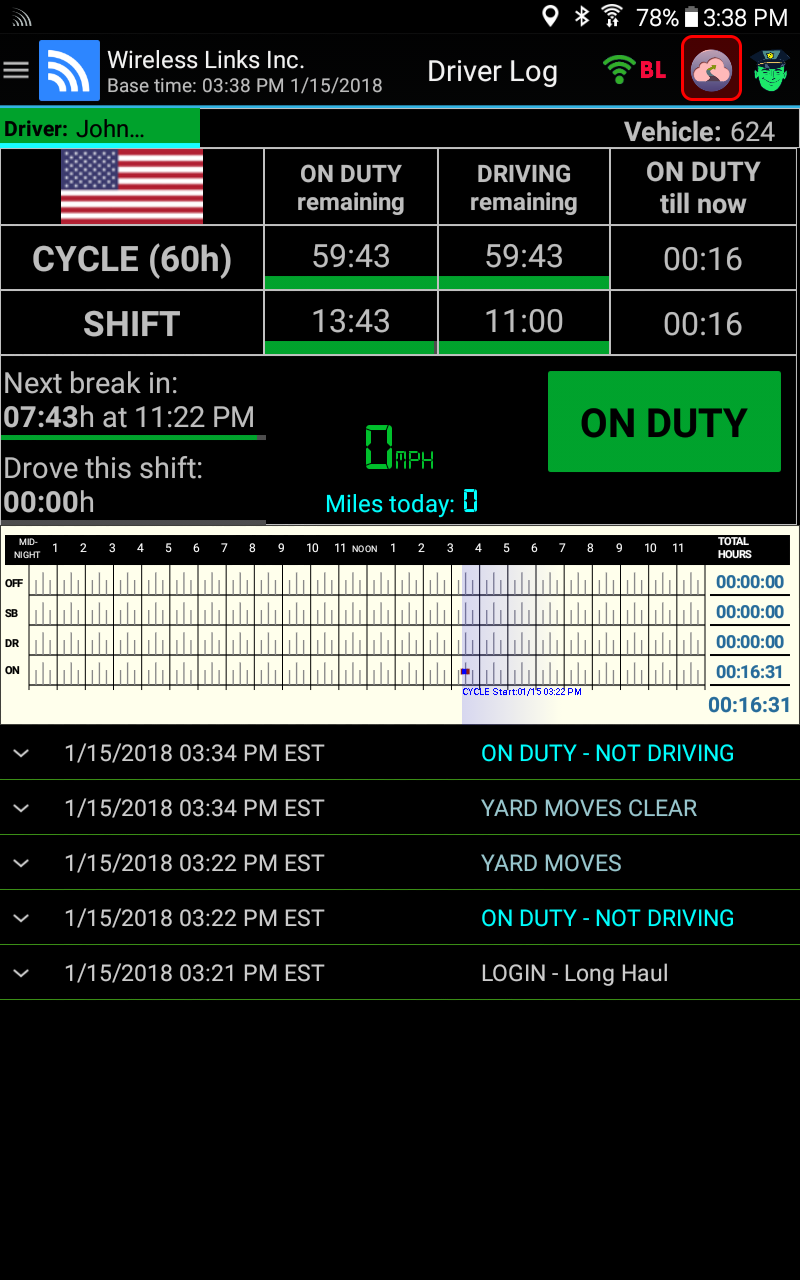 2) Once the driver's log is submitted, each entry in the Fleet Manager's view will have now have three buttons to allow editing. These buttons are as follows:
a) Add Before: Add an entry before this entry
b) Edit: Change this entry to a different type
c) Add After: Add an entry after this entry
3) For this example, we selected "Add After" and were given a window to fill all details. A comment of at least four characters must be provided with any edit. Additionally, the user must select their account from the user drop-down. Hit the "Save" button when you are satisfied with your edit.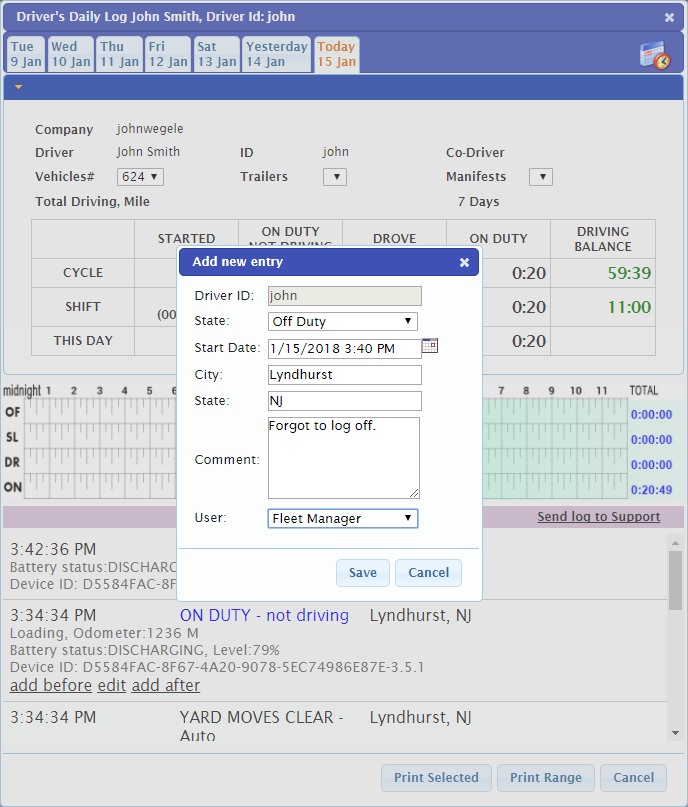 4) The edit suggestion will be saved if there were no issues. At this point, the driver must accept the edit for it to take effect. He will be notified when a Dispatcher has suggested an edit by a "View Admin Edits" button at the top of the DriverLog screen. Tapping that button will bring them to the edit in their Cycle Report. To review an edit, they must tap the "Confirm Dispatcher Edit" button.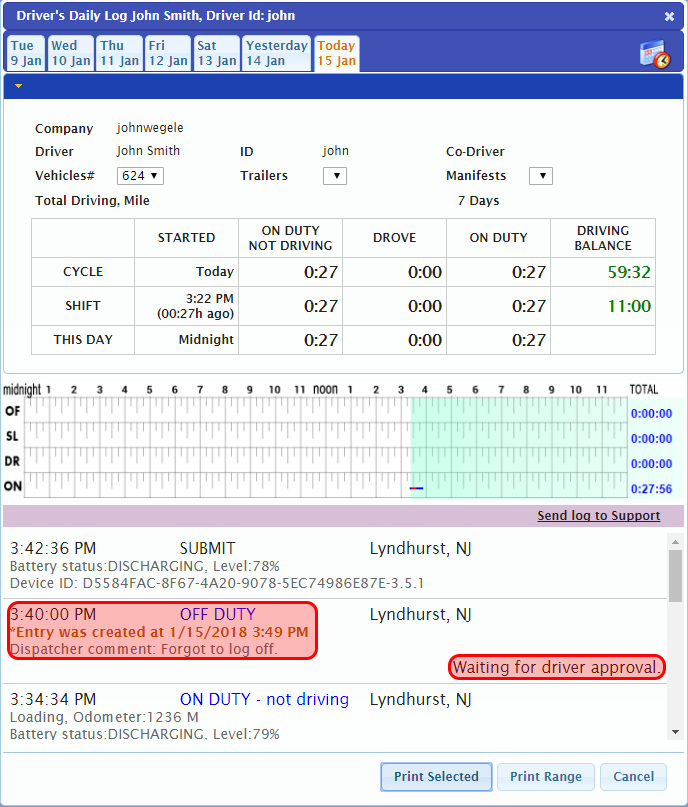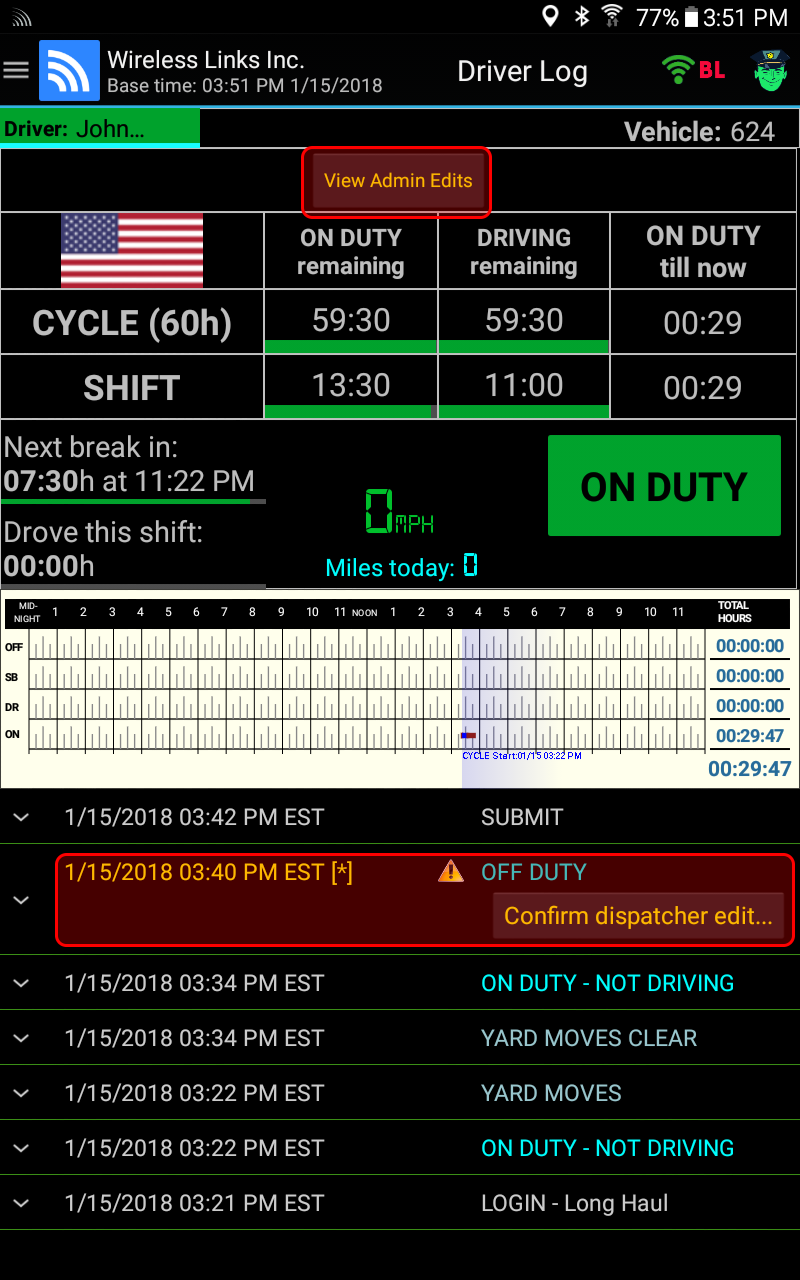 5) Tapping this button will show the Dispatcher's suggested edit. The driver may then his Disagree to reject it, Cancel to push the decision off, or Agree to accept the edit. If the driver accepts the edit, the Fleet Manager view will update accordingly.