To see how to use AG Exempt on DriverLog, please see this article.
https://help.wlius.com/hc/en-us/articles/360012896731
However, to use AG Exempt in DriverLog, you will first need to create labels for AG in your Fleet Management portal. The following describes how to do this.
In the navigation bar, click on the "Labels" button.

In the top left of the map, you will see a button you can click to "Create new label"s.

From there you can click on the map and create labels. Please make sure to give them meaningful names because the name will be how the drivers know which label to click on.
Note: You will need to check the box "Is AG" on the label for the drivers to be able to use it as a source of commodity for the AG Exemption.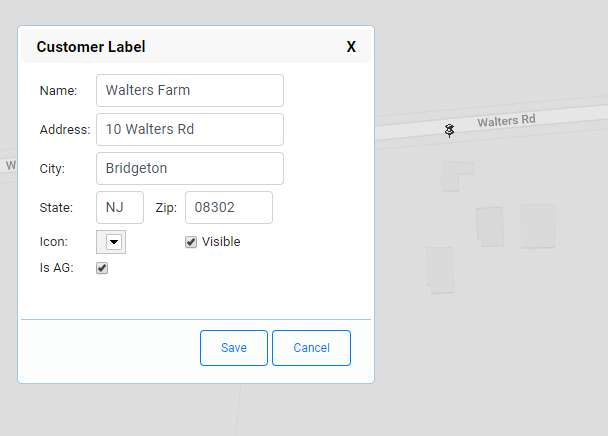 Labels can also be created from the vehicle history tab.